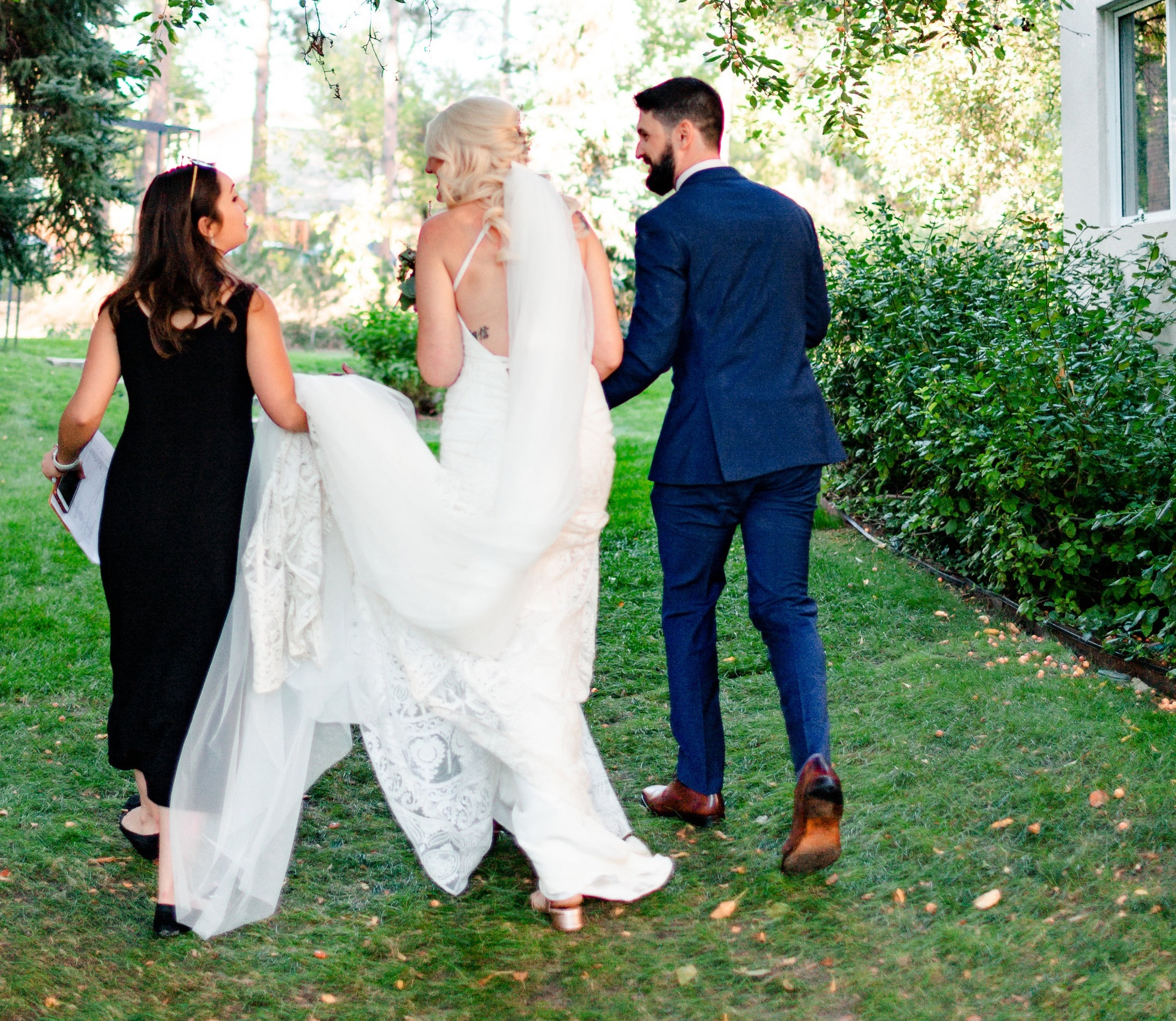 Are you excited to get into the fast pace world of weddings? Simply Elegant is looking for new talent! Our team is made up of hard working, ambitious, heart-forward wedding planners that are driven to make sure our clients are always taken care of. We work nights, weekends, and everything in between to make sure that our couples are given the best planning tools, paired with the very best vendors in the city.
With a team of fellow planners to support you, we thrive when we work together to make our clients dream a reality. No experience in the wedding world, but a hunger and passion for weddings? No worries! We have a world-class training program that we bring you through during the on-boarding process as well as in the field training to ensure you are ready to work with our Simply Elegant couples.
This Lead Planner opportunity is roughly 5-10 hours per week. 5 during the slower season and 10+ during peak season. Our average Lead Planner takes 10-20 weddings a year depending on their schedule. Our Lead Planners also cultivate connections at each of our locations through our Preferred Vendor Program. Many of our team members also work in the industry in other ways like with dress shops, as photographers, venue coordinators or with catering companies.
If you are interested in applying for a position, please submit a brief video resume and complete the form in the link below. For your video resume be sure to include: your name, location, past experience in the wedding industry, and tell us a story about how you handled a conflict. (These are just some fun ideas. Have fun with it, make it your own!)
To submit your Video Resume please click this link to be directed to our Google Form.
*NOTE: You will need to be signed into your Google Account- if you DO NOT have a Google Account please submit an inquiry directly to our team at: jobs@thesimplyelegantgroup.com
We will get back to you if we feel like you could be a good fit.
Excited to learn more about you!
xoxo, The Simply Elegant Team
---
Note* Adding your email address adds you to our email list, so we can reach out to you for any future rounds of hiring.